Wedding at Arrowhead Golf Club- One favorite Photo
Congratulations to Jennifer and Brian on their marriage.  They had such a stunning ceremony and reception at Arrowhead Golf Club- and I had a wonderful time photographing it!!
I will share more photos from this beautiful wedding at Arrowhead Golf Course shortly.  (I have so many weddings to catch up blogging and sharing- so stay with me!)
Jennifer and Brian's wedding at Arrowhead Golf Course was so incredible because a storm rolled in right before the ceremony and it looked like the wedding would have to moved inside.  But they chose to wait a few minutes to let the storm pass- and were rewarded with a beautiful rainbow over their ceremony site!
Then when taking portraits after the ceremony, the sky was so so incredibly beautiful!  I always wish I could calm bride and groom's nerves when the rain rolls in around here.  The rain in Colorado comes and goes so quickly- and often the most gorgeous light follows- and leads to stunning wedding photos.
Here's an example of that: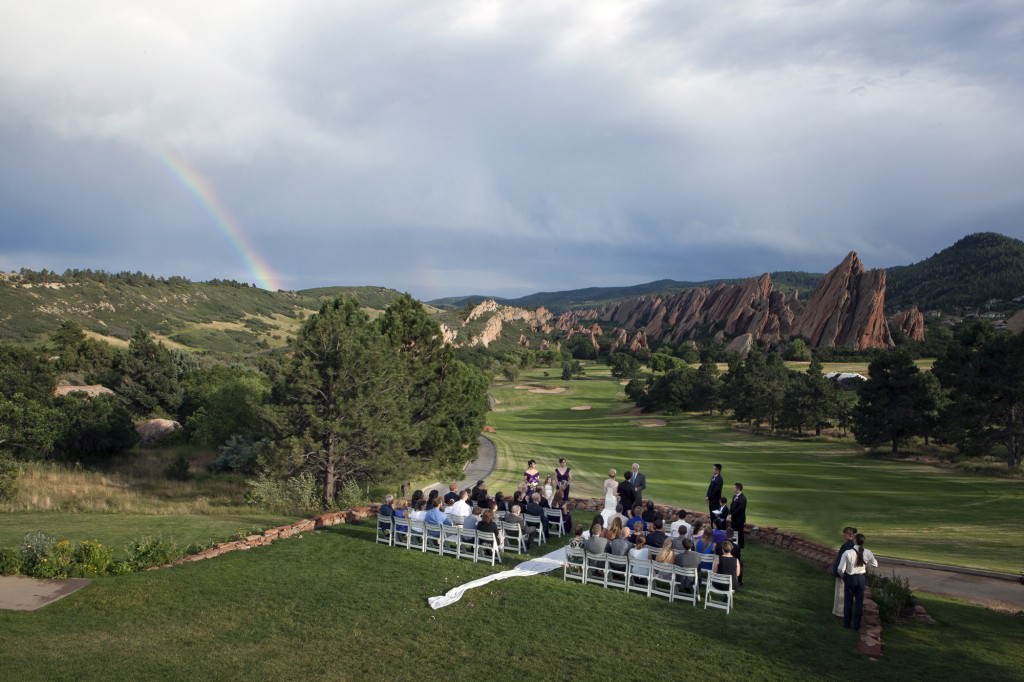 And one more photo (and again after the rain passed and the it was the perfect timing for photos!)